Encanto y Hadas
"A place where Charm and Dream come together, where the heart lets itself be carried away"
In the original spirit of this island, welcome to formentera .. welcome to Encanto y Hadas… Feel free!!
A breeze of magic, a place where fairies play, nature meets all its elements, harmony and strength of love, simplicity and depth of being.
Located in a small corner of traditional beauty, it offers a unique atmosphere of tranquility and peace in a Berber style, sober to keep the ancient taste. Encanto y Hadas is spread over an area of over 3000 square meters of gardens and a building area of approximately 190sqm.
Inside the garden you can find citrus and figs trees, olives and grapewines but the pearle is an incredible centenary olive tree that gives an important character to the whole complex.
Prepared to accommodate up to 8 people, has 4 double bedrooms, three bathrooms, a kitchen, two BBQ zone, living room, large garden, terraces and chill-out that offer a beautiful sea view surrounded by the traditional and wonderful nature of the island .
The Rooms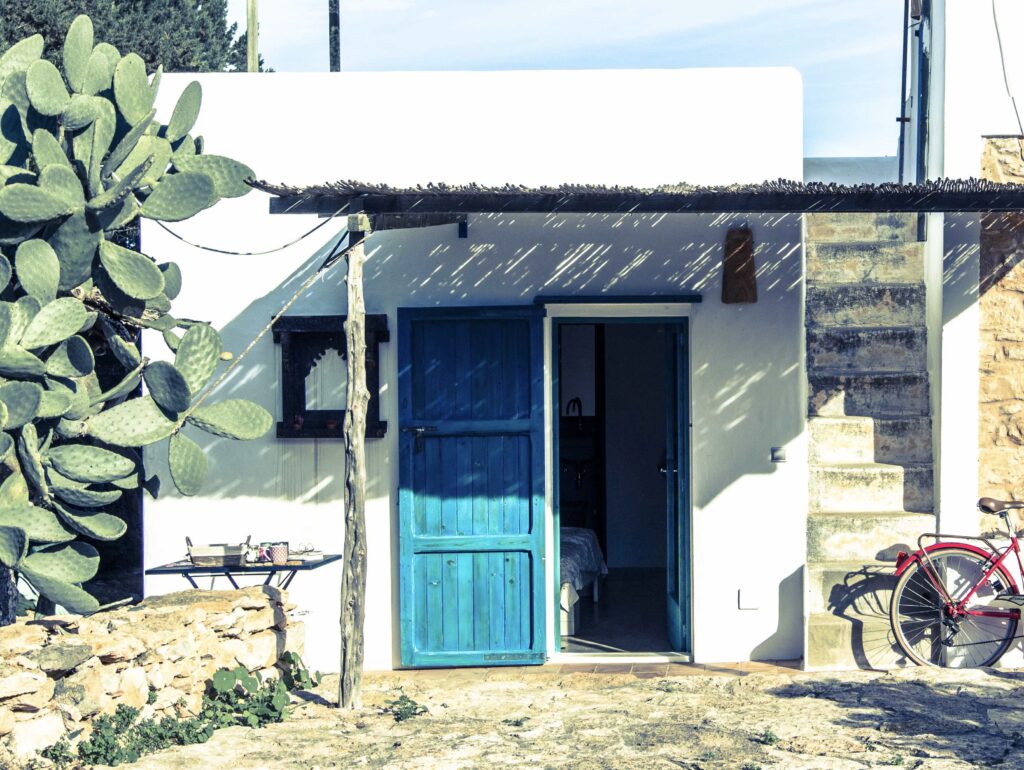 Elanor
Just in front of a centenarian olive tree is located Elanor with a double bedroom and own bathroom. Outside a small area for breakfast, lunch and a BBQ area.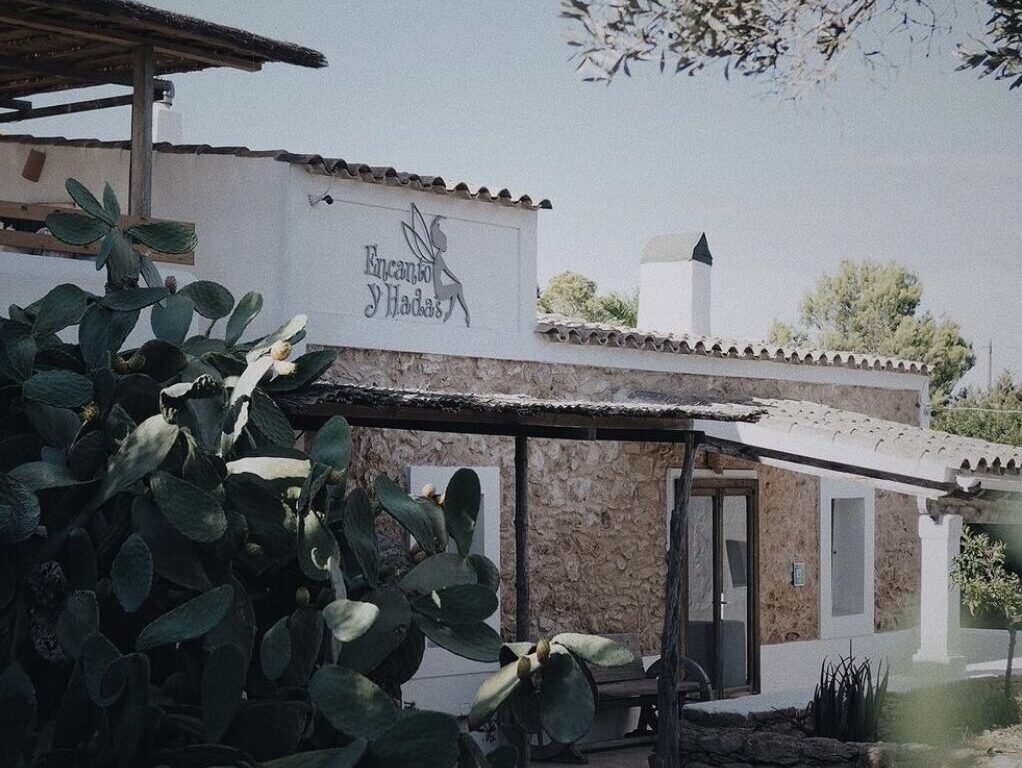 Encanto
Main unit of the complex, has 2 double bedrooms,  loft, kitchen, bathroom, living room and a large terrace
Ilyalisse
Spacious and independent. The suite has a double bedroom, bathroom, BBQ area and an area for breakfast and lunch.